by Zach
Posted on May 12, 2016

Comments Off on The Bike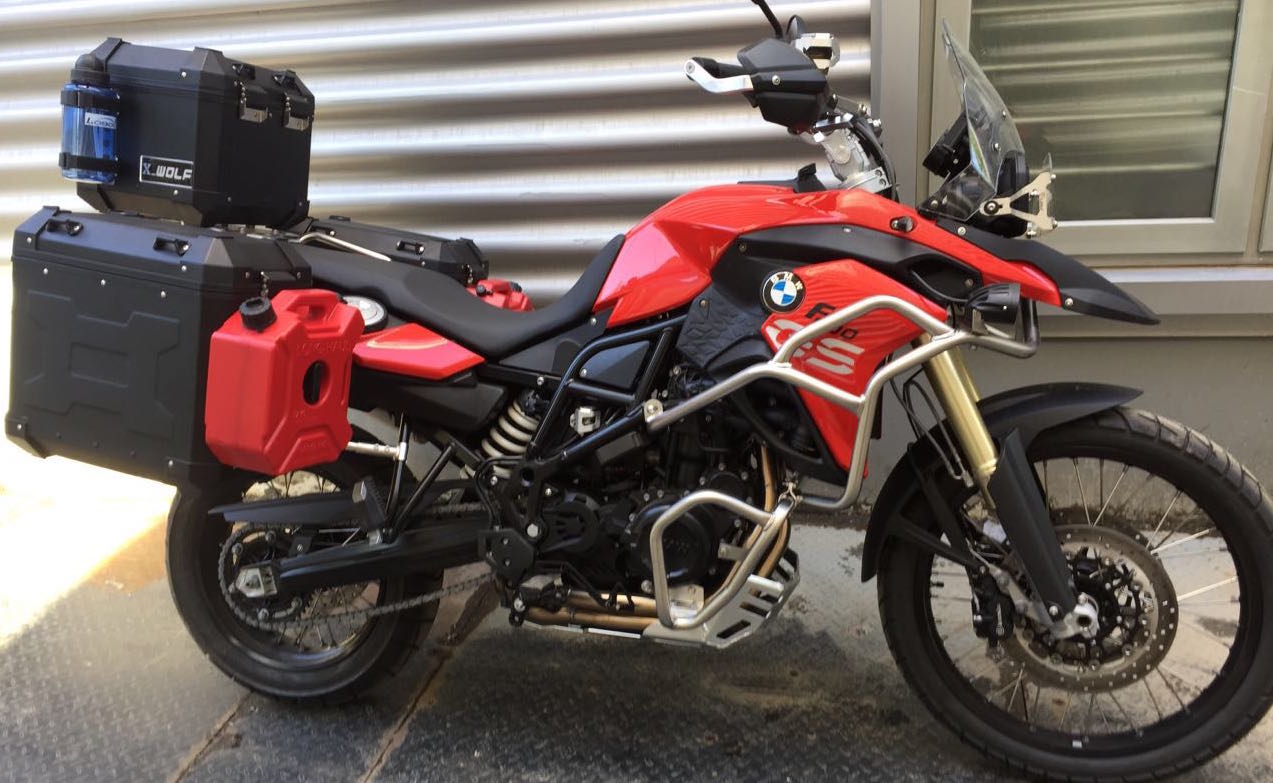 Even with the right contacts, buying a motorcycle in China is no easy task.  On my previous trip across the country, it took a week to find a store that actually sold the right kind of bike, let alone one that was willing to sell to a foreigner.  I ultimately found a store called "5号机车" — roughly translated as No. 5 Motorcycles — and purchased a BMW F800GS.  The bike is perfectly suitable for both on and off-road travel.  On this trip, I'll be taking a newer model of the same bike, loaded with various upgrades.
This time, the process was marginally streamlined.  No. 5 Motorcycles helped me purchase a new bike and jump through the logistical hoops of registering and plating it.
To legally ride a motorcycle in China, you need to first get it inspected (even if it's brand new) and then register it.  Then, you can obtain a 行驶本, or registration booklet, from the local traffic police.  But to cross borders, you need separate documentation that indicates all of the above, but registers the bike with the local customs station.
In addition, a Chinese driving license, international driving permit, and various other documentation is necessary.  Ostensibly at the border, the customs station requires a 20,000 Yuan deposit (approx. US$ 3200) that can be returned only when the bike re-enters China — through the same port of exit.  This part might be tricky.  The tour company that facilitates the exit is also responsible for ensuring that the bike returns to China in the specified time window, otherwise they will get fined.
All of this makes driving through China — especially as a foreigner — a logistical nightmare and not something to be attempted without ample research.  As such, traversing China en route to London lends itself to the uniqueness of an adventure like this.
---